Steph Gilmore, Coco Ho and Leah Dawson light up the wave pool
One of the privileges of making it big is having the opportunity to work with gifted artists from other fields. To create this ethereal, sci-fi surfing experience Steph Gilmore, along with Coco Ho and Leah Dawson, teamed up with Audi and art-house director, Daniel Askill.

"Creating beautiful and unique surf imagery is something I love to collaborate on," said Stephanie Gilmore.
There's no doubt the clip has a trippy, otherworldly quality. It almost feels like a mini, surfing sequel to the movie Tron.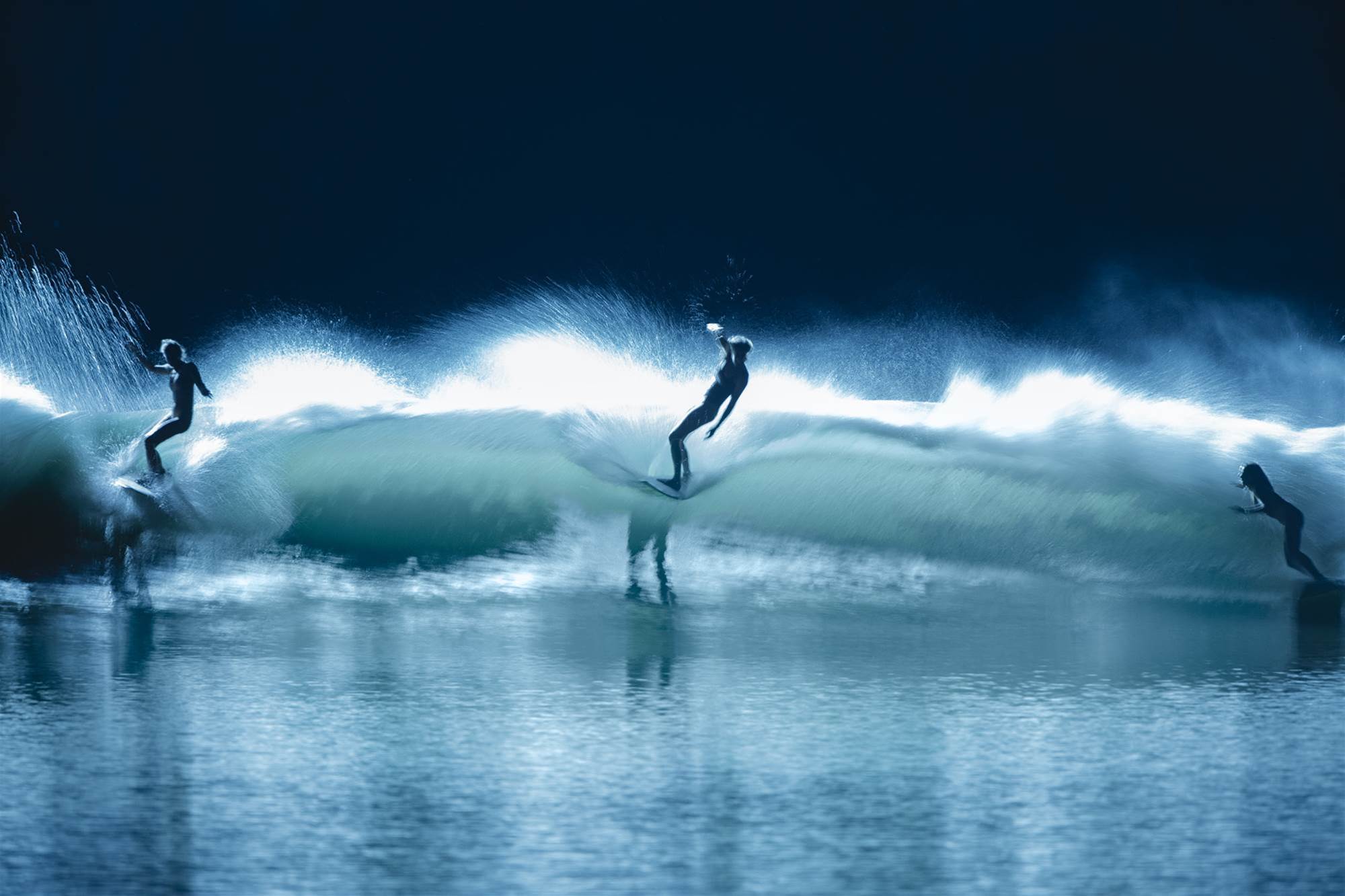 Tracks