We ransack 5 filmmaker's hard drives from around Australia in Home Video. Take one: Nick Colbey.
Tracks has head hunted five filmmakers around the country to see their spoils from behind the lens for the series, Home Video. A filmmaker has their own distinct style and we thought why not let them piece together a clip on their own terms? In the first instalment we meet Tracks film jester and resident shredder Nick Colbey and enjoy the fruits of his labour from behind the lens.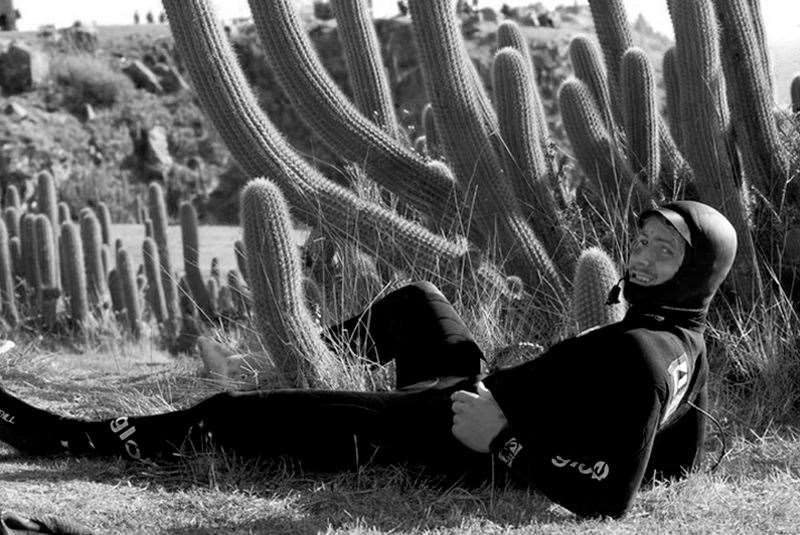 When he's not sipping margaritas you can find Nick Colbey aka 'Cheese' laying low south of the border. Photo: Zander 
"These are bits and pieces from my hard drive affectionately known as the YEWBOOK. It's nearly full and has been packed with stuff from Indo, South America and the South Coast. I was on a surf trip In the Ments with my old man and over the horizon came the Indies Trader 4 or as Sean Doherty said to me when he jumped off into the lineup with the whole Billabong team – "Everybody hates rocking up on the Death Star." – Colbey
Featuring – Soli Bailey, Kai Hing, Rasta, Jamie O'brien, Oney Anwar, Anthony Walsh, Cheyne Magnusson, Ryan Callinan, Ian Gentil, Coconut Colbey, Jarrah Orphin, Tom Villegas.
SONGS :
Gloria
Artist: Van Morrison
Chop Up
Artist: Rocket Juice & The Moon
Escaping Sao Paulo
Artist: Projections
Tracks