Nuclear Tubes & Yakuza Dudes In Japan, Rasta's Gathering, Slab Chasers, Made In America: Nat Young, Freddy P, CJ & Cunningham and more!
August Tracks features the highly anticipated film by Nathan Oldfield titled, 'Gathering'. The film features the enigmatic and free-thinking David Rastovich at home in the sacred playground of the Far North Coast of New South Wales. The film explores Rastovich's ideas around how the tension between the industrial and the natural in the surfing world unfolds in that place. Ultimately, Gathering celebrates how diversity and difference in ecosystems, relationships and surfing contribute to the preciousness of life. Nathan also sits down and has a deep conversation with Rasta in the most in-depth interview you'll have read in years.
On the cover Anthony Walsh tucks into a tube in the land of the rising sun from the feature, 'Nuclear Tubes & Yakuza Dudes In Japan'. He, Cheyne Magnussen and Zeke Lau go to great lengths to score waves that measure up with Kirra and along the way dine with Yakuza bosses, eat radioactive sushi and get lost in the city. You'll have to see the photos to understand why they risked it all.
As the East Coast has enjoyed a stellar start to winter so too have the slab specialists from down south. Jed Smith asks why isn't there more love for the slab specialist in, 'Slab Chasers'. We meet Russell Bierke a grom who may just be the next big wave surfer from Australia to make a global impact.
Head to The States in 'Made In America' as Tracks profiles four, star spangled surfers with different takes on growing up in America. Hawaiian Freddy Pattachia speaks his mind, Northern California's Nat Young pulls no punches and CJ Hobgood wears his blue collar wetsuit with pride. We also speak to the other Mr Pipeline, Mark Cunningham.
Ben Mondy chats to Dan Ross, the former ASP Tour competitor who is now on an environmental path with an appetite for big waves and slabs. Rossy, the country kid from Angourie, who also coaches the world's best pro surfers in his own way continues to over achieve.
We've also made room for 'The Tracks Fin Review' - the ultimate guide to choosing your next pair of fins. Featuring Futures, FCS II, 3D Fins and Shapers Fins there's now no excuse for you bogging that bottom turn. Each brand has three sets dissected and qualified so you can be confident choosing your next of fins to suit the conditions.
If that isn't enough Kirk Owers discusses El Nino, Jed Smith has more Tales From The Road, Great Moments In Surfing looks back at Kong at The Island and we introduce Tracks fiction with a grommet flashback.
Tracks August – The next best thing to radioactive sushi. Get your hands on it and find out why.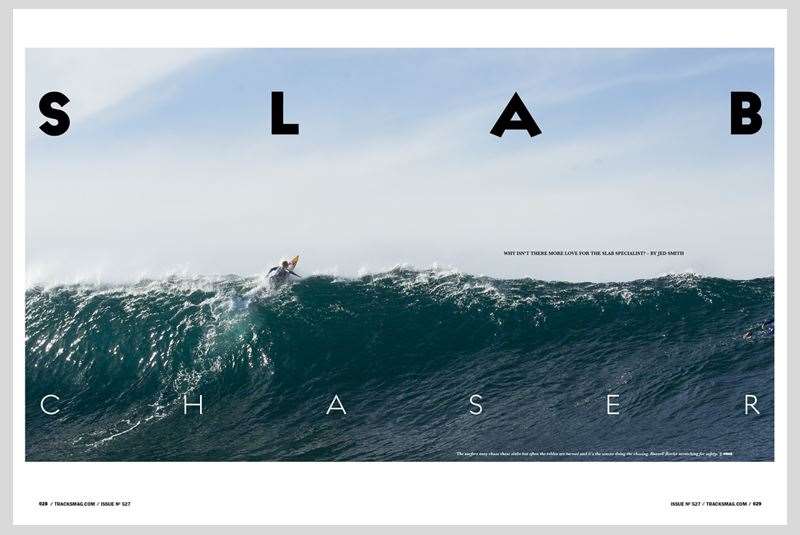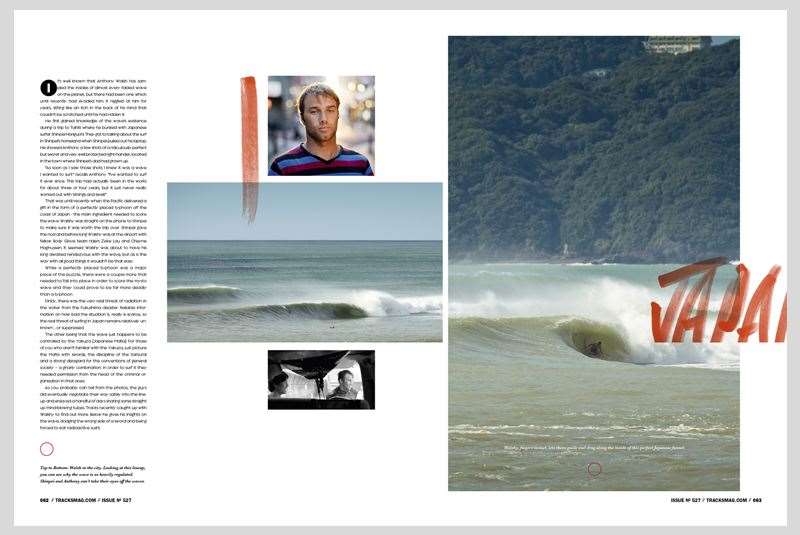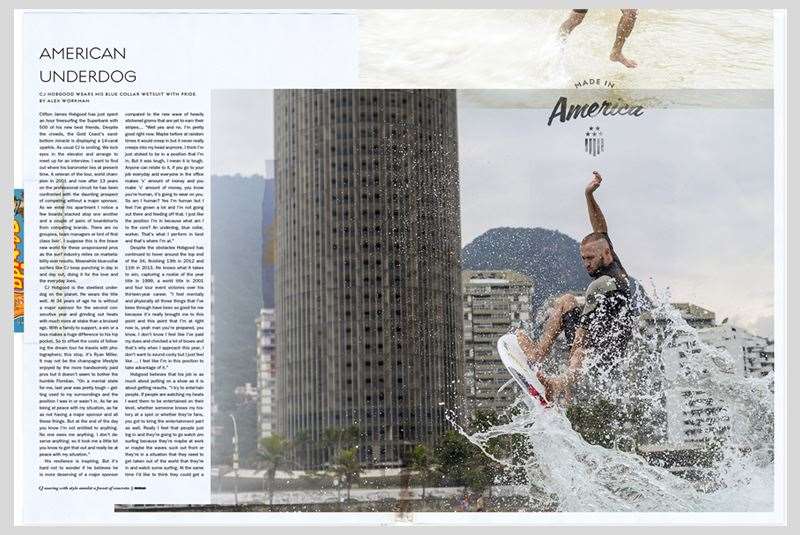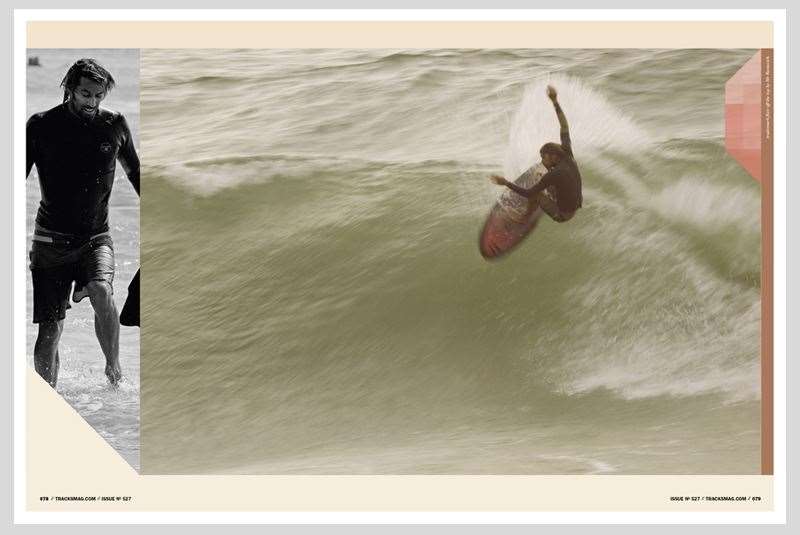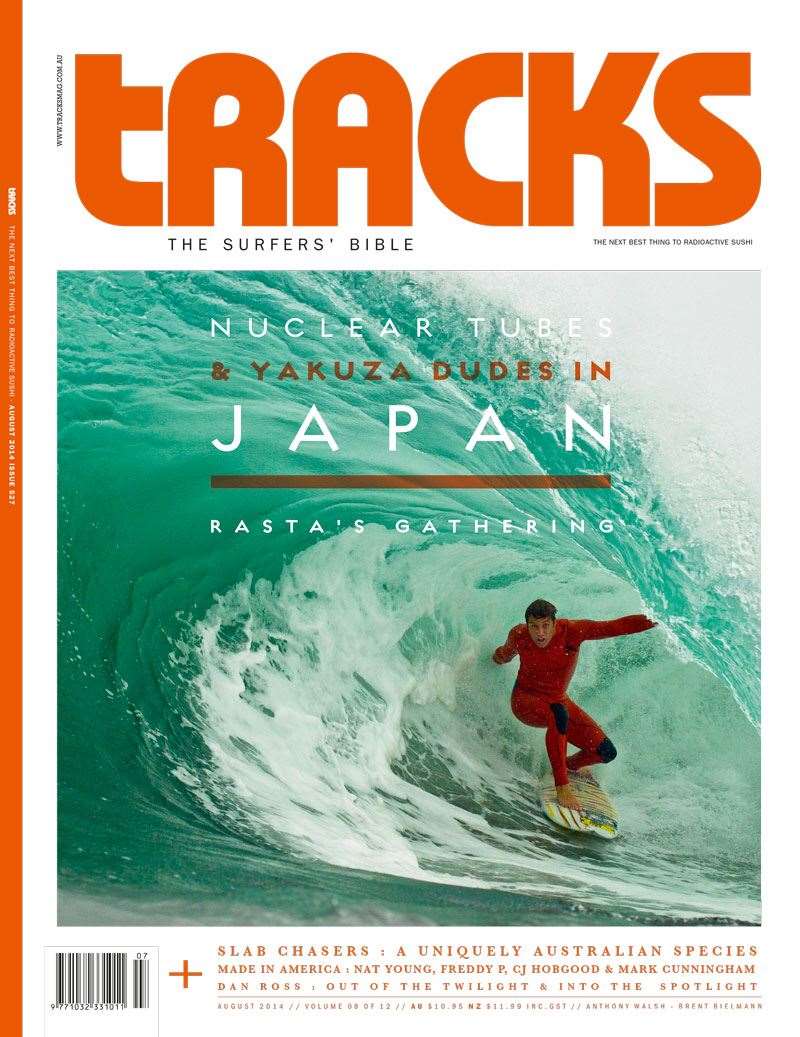 Tracks